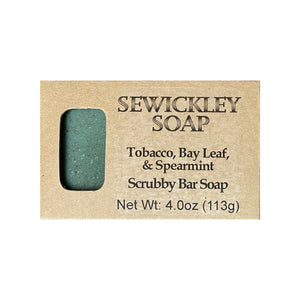 The spearmint smell blends beautifully with the tobacco & bay leaf.
Our 'Scrubby Bars' have added grit for extra cleaning.  They're perfect for the mechanic, landscaper, or gardener in your life.  This one's got pumice sand and crushed walnut shells.
Do not use on sensitive areas; discontinue use if irritation occurs.