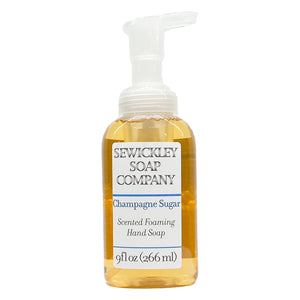 So many wonderful and sugary smells in this fragrance!  There are multiple fruits - including lemon, bergamot, apple, mandarin, bananas, and pineapple...  plus many other smells, including jasmine, rose, plum, and sandalwood.  It's a wonderful, delicious smelling soap.

Available as a 9oz hand soap, in a foaming dispenser.

For external use only. Keep out of reach of children.