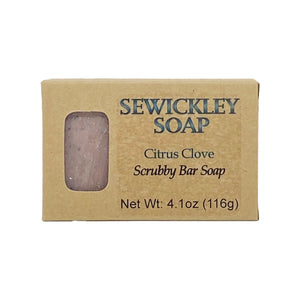 Fresh citrusy orange blended with clove and cinnamon.  Perfect for the winter holidays.
Our 'Scrubby Bars' have added grit for extra cleaning.  They're perfect for the mechanic, landscaper, or gardener in your life.  This one's got coarse pumice sand, crushed walnut shells, and colloidal oatmeal.
Do not use on sensitive areas; discontinue use if irritation occurs.